If there was anything positive about having sick days it would be not wanting to be in front of a computer and being in the perfect mood to curl up with a book. Oh and being pampered if there was someone available to pamper you.
Just this weekend, being down with some kind of stomach flu meant crossing one book off my endless To Be Read list.
I've read only one Cathy Kelly book before this - Best of Friends - and she instantly became one of my favorites. She writes of women, friendships, small towns, and the Irish.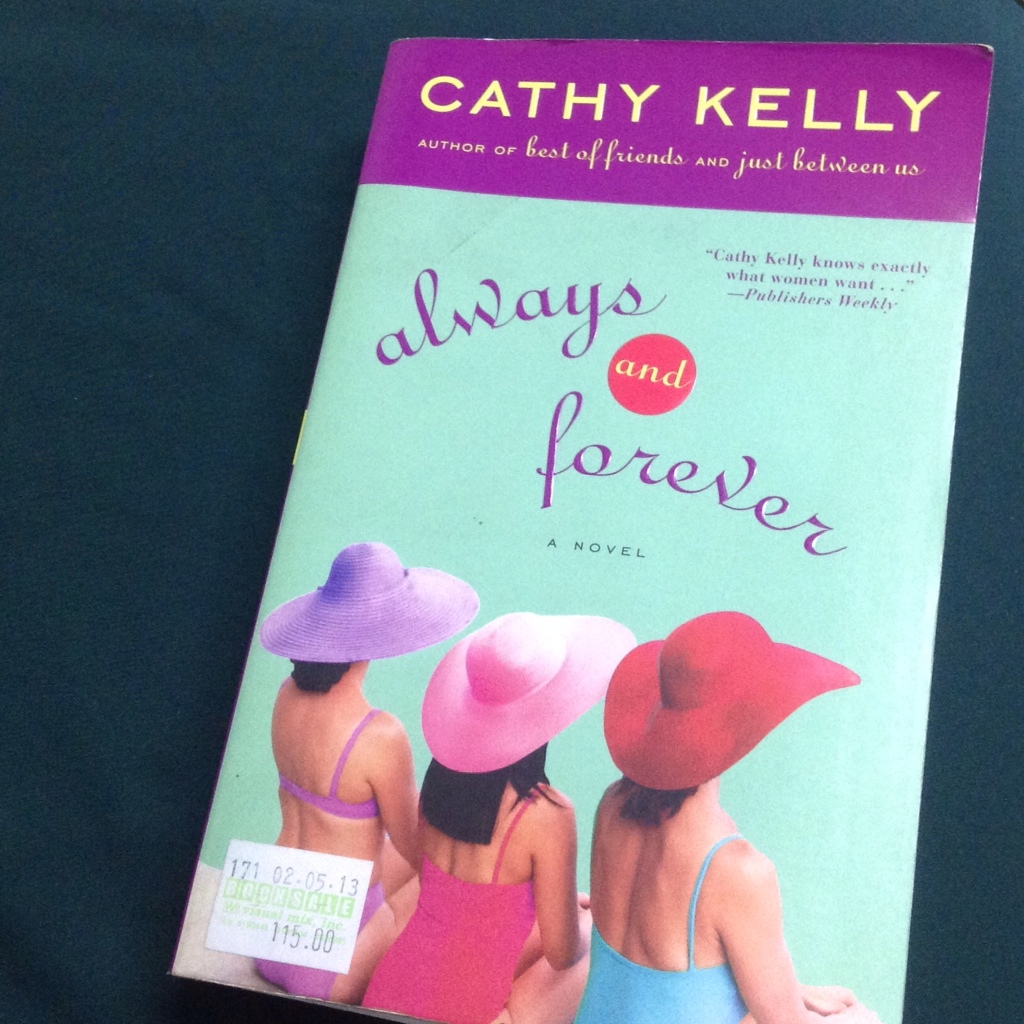 Always and Forever is set in Carrickwell, just outside Dublin. Daisy, Mel, and Cleo, were each on their own paths that eventually diverge as they embark on even better and happier versions of their lives. What brings them together? The new spa in town - Cloud's Hill, and it's enchanting proprietress Leah.
I can identify myself with Daisy - curvy, has been in a long term relationship with a sweetheart she met while still in college, successful in her chosen career, wants to have a baby. But I don't have her inferiority complex. I also identify with young Cleo - fiery, confident, and speaks her mind like nobody's business. But I've learned to control my temper and be mindful of my words long ago. For Mel it was a juggling act every single day. She was hard put to find the balance between finding self fulfillment as a career woman and rearing her two daughters both under five years old. I can see myself in her too - although I find some fulfillment at work, my heart is mostly somewhere else. And when I get blessed with my own children, I will struggle each day to keep everything up in the air.
They each went thru a crisis that I hope to never have to go through. But if I do, it's good to know that all will be well. That I can overcome, like they did.
Leah believes that "The secret to surviving... Was opening your eyes and seeing the world and yourself for what they both were." She helps the women to take a step back and re-evaluate the situation with fresh eyes. It sounds so simple, but I do understand why it isnt always so easy to do. We each have a lens with which we view the world so we interpret things, actions, and words differently. And when we are set in our own ways, it's a challenge to un-set us.
The three women came to Leah and Cloud's Hill to relax and unwind. They left having been renewed and reenergized to face life head on and with more clarity too. It is true, we are only as beautiful outside as we are inside
Til now, as I write this post sitting up on a bed at the ER (sick day, remember?), I can't quite understand why the novel is entitled Always and Forever. I guess it's because the story reminds us that those we love and cherish, no matter what happens, will remain in our hearts always and forever. And knowing that, well, allows us to face each day with a brave face and a heartful of courage.