I don't know how many times I've mentioned this before: I'm a sucker for second-hand books. Sunday's Greenhills date would not have been complete without checking out BookSale. We walked out of there with almost a thousand pesos worth of reading material. Haha. I've said it before, with the books we have in this house, we would be wise getting into business to sell used books.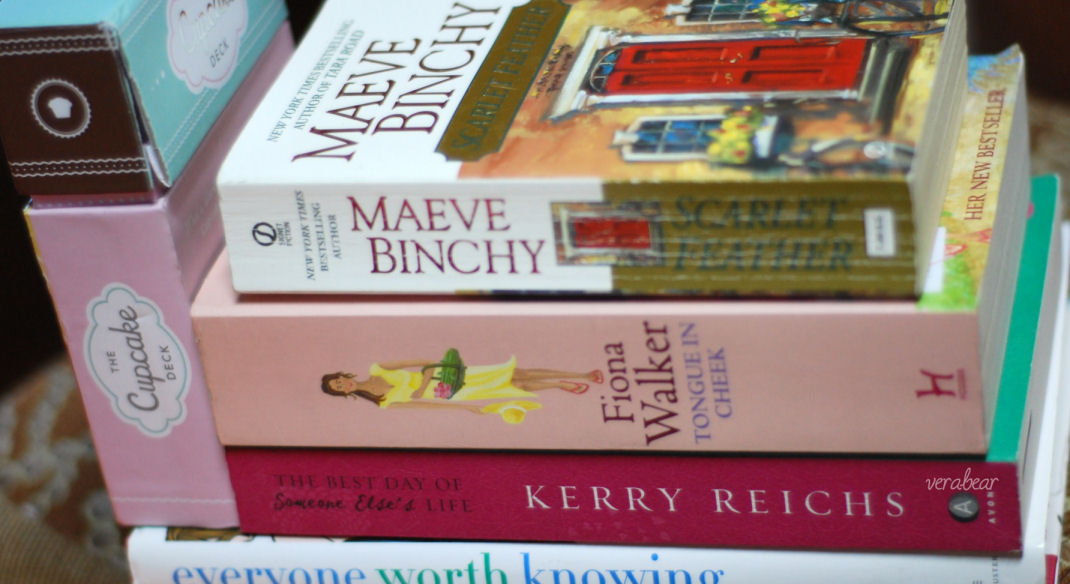 Apart from this pile, we got one for the boyfriend, and a PC Utilities magazine too. That last one turned out to be a good find but I'll blog about it more some other time. Maeve Binchy is one of my favorite authors, the last one of hers that I read is Quentins.
I was excited with this particular find: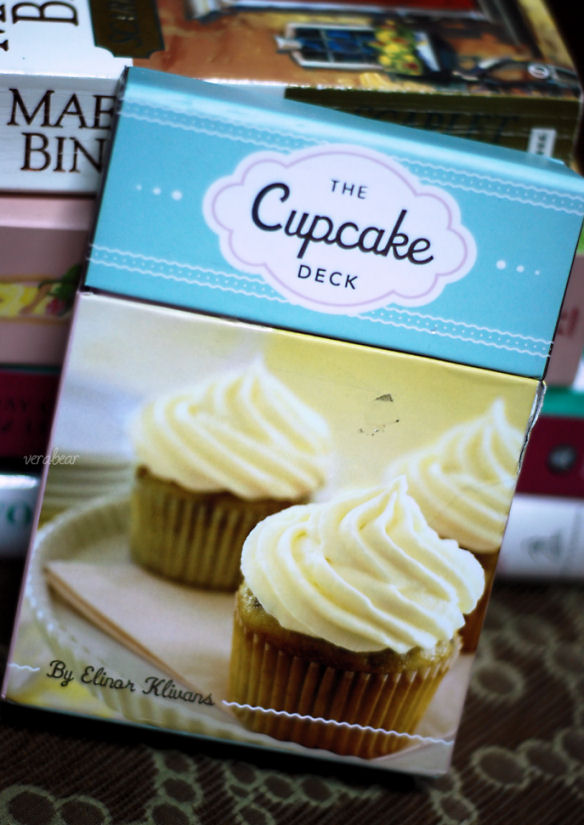 And I almost didn't get it. After all, I still haven't really baked anything out of
The Pioneer Woman Cooks
which I finally got back in February, and it's been a long time since I took out my
Field Guide to Cookies.
And then there's also my
Hello, Cupcake!
book that's sitting in a dark cabinet. I just don't want this one to meet the same fate. Besides, it'd be a waste of money to buy something and not use it.
But I opened it, and well, couldn't put it back on the shelves: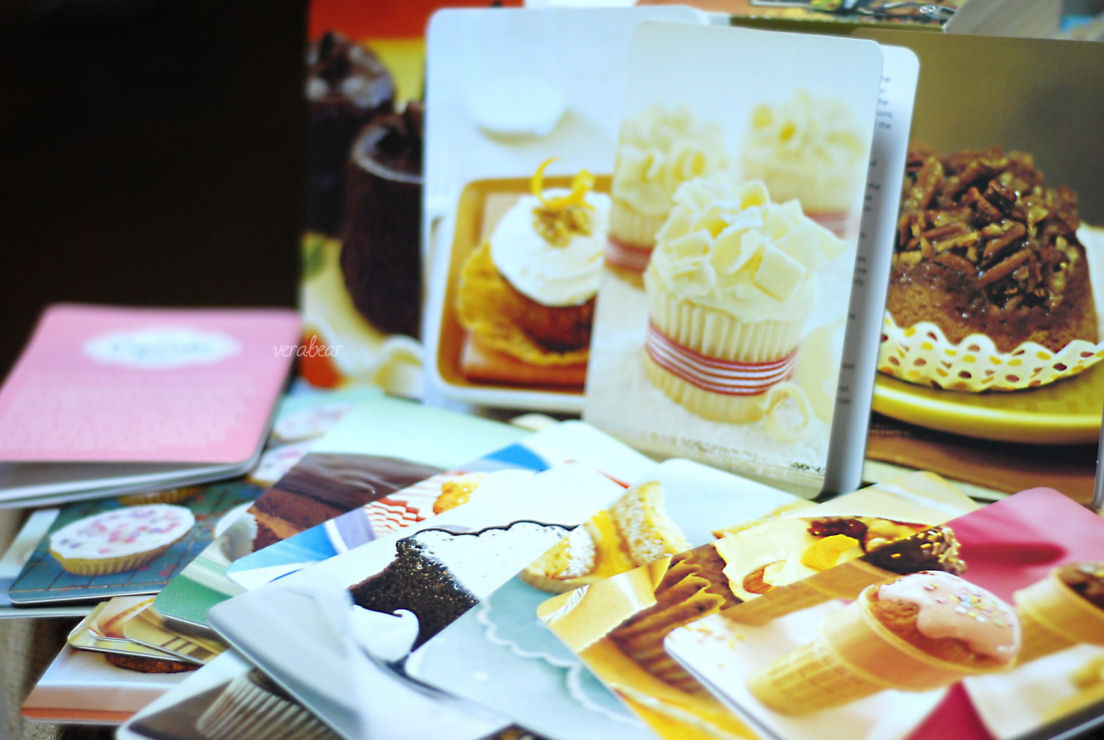 Could you have resisted these?
The Cupcake Deck
has 25 cupcake recipes in individual booklets. No need to copy the recipe onto an index card. :) The photos are great too. The deck makes for a nice gift. The box I got isn't mint condition though (2nd hand remember), it's breaking apart at the seams, but I don't mind.
*This is a repost from my personal blog http://verabear.net