My blog looks sad. The first page is completely devoid of photos. None of my five recent posts have any pictures included. It reflects the sad fact that I haven't been spending a lot of time taking photos, again. I haven't even caught up with my Project 365, my albums in Facebook and Flickr are probably gathering dust by now... It doesn't help any that my weekends are turning out really bad too. I was down with headache again the past 36 hours. :(
There is one good thing that came out of this weekend though. I finished
Percy Jackson and the Olympians: The Lightning Thief
!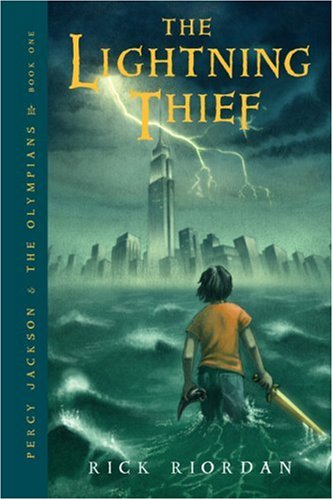 I haven't seen the movie, but we've had the book for probably over a year. Alfred read a review of the book on the paper so we went ahead and found a copy. Kaya lang, I never got the chance to read it until now.
It's really a book for children, it's pretty much straight to the point. There's no long description of the setting or the characters, so they're not giving you much time to get bored. On the downside, there's really not much room to let your imagination roam either. Oh they did take a few lines describing Hades' realm, and then briefly Olympus.
I don't know how I feel about this series yet, it is an award-winning novel after all. I'm not sure if I like it enough to read all the books, though I've already got them from a book sale in the office. It's a good read yes, and I would recommend my nieces to read it, and even share it with my nephews. It would actually be nice to turn it into a picture book. :)
It did kind of force me to think about mythology, a subject that I haven't thought much about since reading my brother's high school book of mythology when I was a lot younger. Here in the Philippines, Greek and Roman mythology is discussed in third or fourth year high school, but our English curriculum didn't seem to have adhered to that. We tackled only a few stories, if I remember correctly. So I've forgotten much about mythology, and Percy Jackson is a good review. If you want your kids interested in mythology, Percy Jackson and the Olympians is a good way to start.
Click on the image above to read some reader reviews and even an interview with the author, from Amazon.com.
*This is a repost from my personal blog http://verabear.net